Toddler Swimming: focus on the positives
I've mentioned before that N went through some serious water wobbles on his swimming journey.  In fact, almost a year of water wobbles.  But we've come through the other side, and he enjoys his swimming lessons again.
It's not all perfection though, and where independent and fickle children are involved, there can still be ups and downs even if generally they do get on well and enjoy their hobbies.
N looks forward to his swimming lessons all morning on Saturdays (I put out the swim bag ready by the door first thing, so it does mean I have to explain about 10 times before we leave, what we have to do before it's time for swimming!).  But often he'll still say no if the OH asks if 'it's swimming today'!
We still have moans during the lessons too.  It's really hard to switch off from activities that he hates – underwater, swimming on his back or even just attempting a float on his back doesn't go down well – but I try to remember all the things he loves doing and what progress he's made.  I'd definitely encourage any parents to try and gloss over the activities their water babies dislike and focus on what they do enjoy.  Obviously I have to try and persuade N to try the activities once, but I try to avoid forcing the issue.
So aside from the 2 disliked aspects of this week's lesson, what were the positives?
The furthest 1,2,3 swim under the woggle tunnel N's ever swum.  It wasn't a massive distance, but he actually kicked and kept going to me, rather than me having to move in too far and grab him
Learning straight away to let himself gently into the pool from the side to a holding on position.  Great to see how strong he must be to do that and control it rather than just whooshing in too fast
The first time he's ever turned round (going underwater) of his own accord to face me from the opposite direction.  He hates this activity and it was totally by accident which just goes to show how much he takes in even when he refuses point blank to do an activity.  He was meant to be doing swimming through my legs, but wasn't having any of that, pulled away from me and just turned himself back round to me.  I couldn't believe it.  It's so reassuring to know that he's picking up these skills without thinking about it…hopefully it means that all those other safety skills he's been taught but refuses to practice have also sunk in and would be automatic in an emergency!
Listening and watching what the teacher is telling him to do.  While not a particular swimming skill, I think this discipline is really crucial for learning to concentrate even while they're doing something they enjoy
 Jumping in from the side to me, well away from the side, with a jump rather than a 'fall'.  He really loves jumping in and splashing and it really shows how far he's come compared with last year where he would mostly cling to my swimming costume.
And what does he still need to work on….tiger arms.  He's still on a 'breast stroke' horizontal plane style of arm movement rather than a vertical circular motion, so hopefully over time he'll get this.  Otherwise he'll be one of those strange children who does freestyle legs and breaststroke arms (ooh, think I remember doing that a lot myself!).
What do your children love or hate doing at swimming?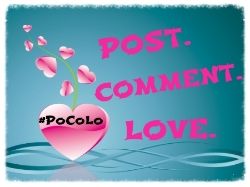 ————————————————
Disclosure: We blog for Water Babies, although all words and opinions are our own